It's here! The holidays are here! Can you tell I'm a tad bit excited?! And, at the same time, there is a deep sadness in my heart, I'm sure you feel it too. The polarity is INTENSE and I couldn't post this without acknowledging our reality. People are hurting, in every way and I know this year will look VERY DIFFERENT for most all of us. The gifts of health, nourishing food and connection are the most valuable they have ever been and the moment is inviting us into deeper depths of gratitude for the simplest of things. Whatever your story may be at the moment, I see you and acknowledge that this year is challenging us to the core and that lots and lots of people in this world will be forever without a loved one, won't celebrate the holidays with a warm meal or be with their family and friends. I really want to take a moment and humbly bow to all that is.
I must say, one of my favorite traditions every year (the past 3) has been putting together our SOE holiday gift list. Curating our holiday list for you brings me so much joy and I hope it makes the art of giving a little easier or brings you joy just to look through it. I recognize what a privilege it is to be able to have SOE as a place of creation and expression, and so I'm grateful to have this list as a form of play and creativity!
I'm sending everyone many blessings and may we all bathe in the deep knowing that ultimately, we are each other's greatest gifts!
So, In-Joy! I LovE you!
WELLBEING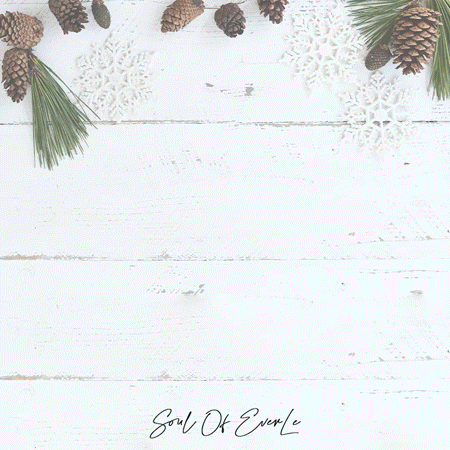 For the one who's constantly talking about retraining their nervous system… (am I the only one?) This science backed, watch like contraption works wonders!
For the one who could use some joy infused into their workouts. This is my FAVORITE piece of "workout" equipment! 100% joy!
For the one who still appreciates their healthy hearing and wants to keep it that way. With two different sizes, they accommodate almost any size ear shape from small to large.
InfraMat Pro First Edition Chakra Mat
For anyone who wants to float on a piece of heaven! Seriously, this mat is magic! It's grounding, balancing, pain relieving…. there's not much it doesn't do.
For the one who loves to workout, but hasn't seen a gym in a while and has adapted to the times by creating their own makeshift, home gym. No need for dumbbells AND kettlebells when they have this genius piece of equipment.
WOMEN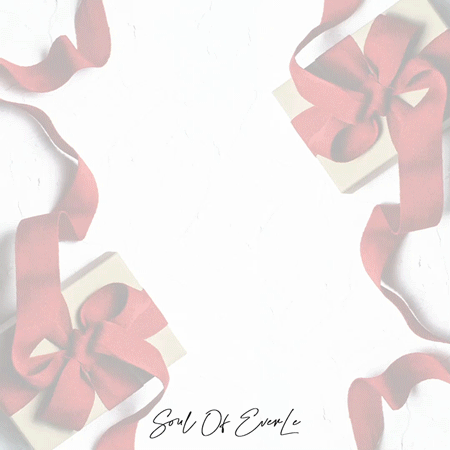 Sofia Zakia World Tarot Card Necklace
For your mystical mama.
For the one who doesn't want to get out of sweats, or even bed for that matter… a fashionable, wearable comforter.
For the health conscious who still loves her Rosè. No added sugar, no sulfites… clean drinking.
Forest Scent Layering Gift Set
For the one who loves her self care routine. Give her the gift of nourishment and heavenly fragrance.
Vinter's Daughter Active Botanical Serum
For the clean beauty lover. I personally am obsessed!
THE CHEF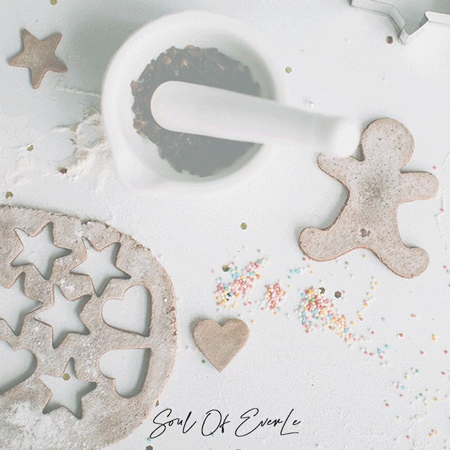 For the latte lover who likes to create their own, at home lattes. This stylish milk frother helps to bring ease and lots of deliciousness to their morning routine!
For the chef who likes to keep their kitchen clutter free. What doesn't this sleek and sexy skillet do?!
Aura Chakra Redwood and Onyx Knife
Speaking of sexy… his one is for the sexy chef with a mystical side! Yes, this knife is as sexy as a knife can get! So, yeah, there's a three month wait list, but it's worth the wait. A bit on the pricy side, but a great knife like this is a lifetime investment.
Five Two Silicone Oven Mitts & Pot Holders
For the accident prone kitchen witch. THERE IS NO BETTER OVEN MIT! It protects the whole forearm from burns and it's stylish too!
For the one who loves to host brunch and serve a great waffle, but dislikes the clean up from the overflow of batter.
HOME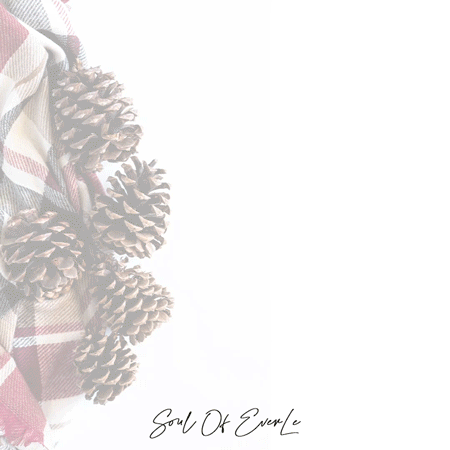 Cabin Porn: Inspiration for Your Quiet Place Somewhere
For the one who dreams of the quiet, simple life! Help them collect ideas and make that dream a reality.
For the one who longs for more hours beneath the sheets! I can personally tell you, these sheets are beyond cozy!
For the one who loves a good movie night. Except, with a projector like this, they can watch their favorite flick anywhere their heart desires.
For the one who needs midnight water breaks. These individually, mouth blown glass carafes will look stunning next to anyone's bedside.
For the heart centered LovEs who are on the path of healing and awakening and LovE to create ceremony with fire, light, beautiful fragrance and healing frequency… and anyone who adores a special, luxury candle. This candle also comes with a chant written especially for the encoding of the candle. It's unlike any other gift you will give this holiday season!
MENS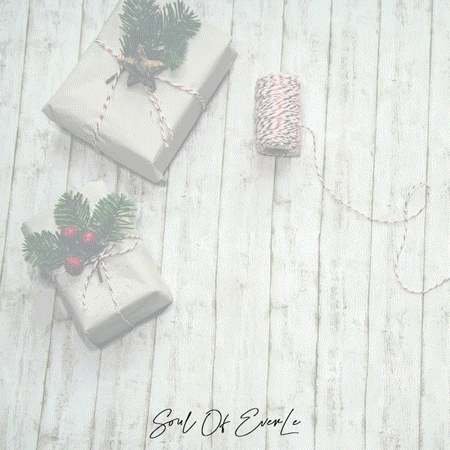 For the man who LovEs a nice hot towel shave, but since that's not really available at the moment, I'd say, this is the next best, delicious thing. And, ladies, you just may want to borrow it too!
Wireless Charging Station & UV Sanitizer
For the germ free fanatic… or anyone these days, for that matter. Our phones carry so much bacteria and we use them all day, every day. This charging station looks like a stylish, little vase, hides your phone out of site for a while and keeps the germs at bay.
For the health LovEr who really wants to get an accurate, in-depth look at their overall health, including sleep patterns, activity, calories, steps, resting heart rate, heart rate variability, respiratory rate and much more, this is THE gift!
For the one who could use a little more play in their life! Couldn't we all?!
For the nature LovEr who is a bit nostalgic for Smokey Bear, who's been the iconic face of the Nation Forest Service since 1944. This hoodie is incredibly cozy, but now, more than ever, Smokey Bear serves as a reminder to take care of our forest and mama earth. Who doesn't want to be repping that?!
LITTLE ONES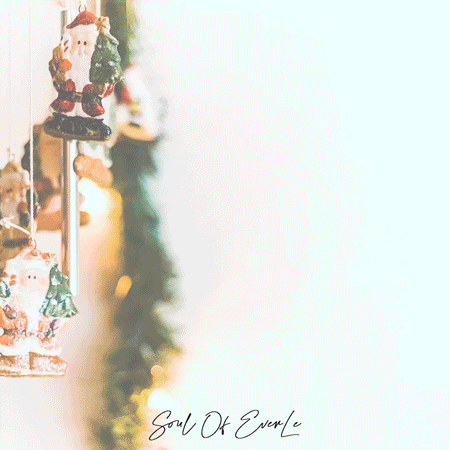 For the little one with a big message. Start them early on cultivating and spreading all the LovE!
For the kid who's out of this world! A great learning tool to learn all about the planets while drawing their hearts out. $2 of every sale of "Masons Planets" will go to the children's hospital of Philadelphia.
For the little astronaut with a big imagination.
Sing Along Bluetooth Karaoke Microphone
For the little entertainer. This sing along mic and Bluetooth speaker allows for life to be the stage! I know this is for the little ones, but I have a feeling a parent or two might find themselves singing their hearts out right along side their kiddo.
For the kid who loves problem solving. The vintage Rubik's Cube reimagined. The Bluetooth component allows them to improve their skills, track their progress and compete with friends and cubers around the world.
TEENS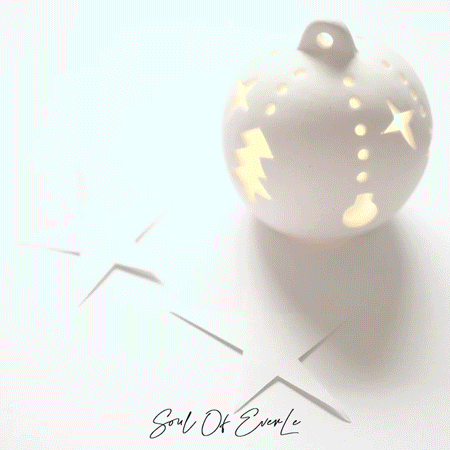 For the teen who's got something to say and wants to display it for all to see. Create a bespoke neon sign and light up their world.
For the teen who LovEs to meme. A perfect party game to keep them laughing all night long.
For the teen who LovEs a good selfie!
Arizona Shearling Birkenstocks
For the teen who LovEs to be equally stylish and cozy.
Caseify personalized iPhone case
For the tech savy teen who like to express their individuality
Your Furry Friends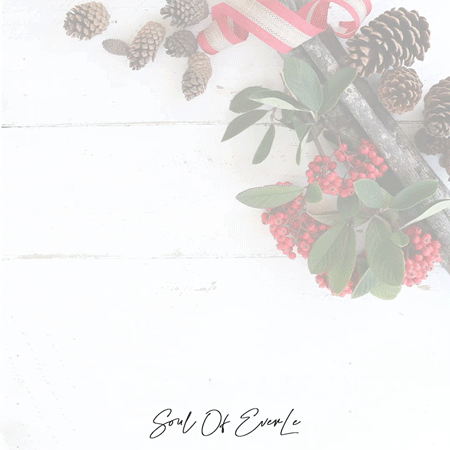 For the active owner and their furry friend. This versatile leash can go from hands free to hands on.
For your precious feline. Your kitty will be spinning tunes in no time!
For the boss of the house. Give you're cat the thrown they so greatly deserve… or at least believe they do.
Wisdom Panel Breed Identification Dog DNA Test
Curious about what breed your newly adopted pup is? (Please always adopt) This panel is the most comprehensive on the market. Not only do you find out more on Fido's breed or breeds, but there's over 200+ health tests. And with the premium panel, you can schedule a free phone call with a licensed veterinarian to discuss any health findings.
For the one who is head over heels in LovE with their four legged companion. Each custom pet portrait is painted with oils on hand-stretched gallery quality canvas.
STOCKING STUFFERS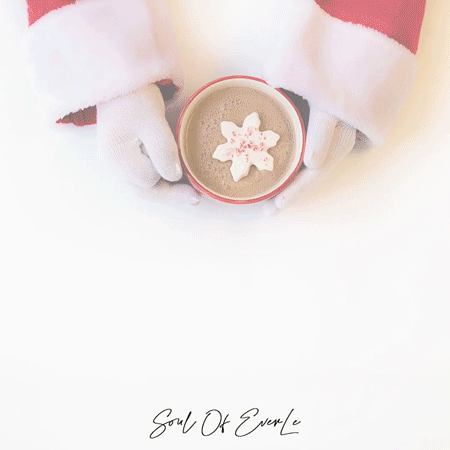 For the chocolate LovEr! Sugar free, organic goodness… I buy these by the 12 pack!
Life Elements CBD Pine Bath Bomb
For the bath fanatic! 200 MG of CBD, the fresh scent of pine, your body will purr and thank you!
For the one who needs a little extra tender Love and body care. With 800 MG of CBD… this is hands down the best and most powerful CBD cream I have found. It's incredible for aches and pains.
For the one who loves to workout and look cute doing it. These ankle weights are stylish and ready for some leg lifts!
DS & Durga Cologne Discovery Set
For the scent obsessed. Why buy just one great scent when they can try 6?!
For the one who could use a little loosening up. This firm, 100% sustainable cork massage ball works wonders.
For the one who appreciates all things cozy. These are some of the coziest socks they will ever put on their feet!
GIFTS THAT GIVE BACK
For the little one who wants to spread kindness. This beautiful, little doll comes with tokens to pass out as random acts of kindness and every purchase gives back to childhood education.
For the powerful mama! This beautiful, 100% recycled 14k gold statement necklace supports "The Loveland Foundation", an organization committed to showing up for communities of color in unique and powerful ways, with a particular focus on Black women and girls. The proceeds go directly to the organization.
Heifer International Alpaca farm
For the giver! Give hope to a family in need by donating anything from stoves to water to an alpaca! Help end hunger and help a family thrive.
For the one with a sweet tooth and a sweet heart. Proceed from "Chucks Famous Brownies" go to "God's Love We Deliver." Their mission is to improve the health and well-being of men, women and children living with HIV/AIDS, cancer and other serious illnesses by alleviating hunger and malnutrition.
Heritage Smokey Quartz Blanket
For the one who you want to wrap in warmth and Love! 100% of the profits from this collection will be donated to Sovereign Bodies Institute, an organization that generates new knowledge and understandings of how Indigenous nations and communities are impacted by gender and sexual violence, and how they may continue to work towards healing and freedom from such violence.