It's the most wonderful time of the year! No, not Christmas…Fall! A time of cooler nights, Sunday football, sweaters, Halloween, rich colors and yes, the all heavenly Pumpkin Spice. IT'S EVERYWHERE and it's not going anywhere anytime soon. Well, maybe when Starbucks transition into their Christmas cups, but we may as well revel in and douse ourselves and our homes in the sweet smell of Fall. SOE whipped together some of our favorite pumpkin spice flavored and scented items to join in on the fun and insanity of everything, I mean EVERYTHING pumpkin spice.
Burt's Bees + Pumpkin Spice…need I say more!?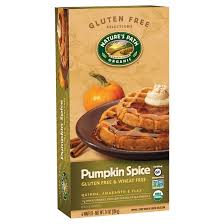 These waffles are delicious! And they're wheat and gluten free. I love topping mine with a little peanut butter in the morning, or as a yummy snack anytime of day.
With only 5g of sugar, these gluten free bars are a quick and easy pumpkin fix for your snack stash this Fall.
The only word to describe this hand cream…heavenly! The consistency is so creamy and nourishing and the smell, not too sweet or overpowering at all. My hands have never been so soft.
This candle won't break the bank and will make your home smell pumpkinly delicious! 😋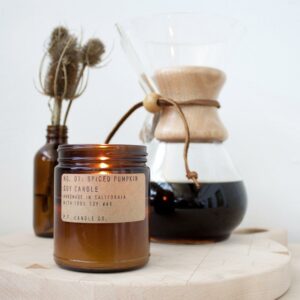 You can even get your doggie in on the pumpkin spice craze too. Keep their breath as fresh as…well, pumpkin pie with these Greenie's chews.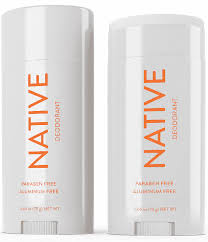 Ok, so I'm not so sure about this one, but I had to include it. Pumpkin Spice has made its way into deodorant. Every review I've read says this paraben and aluminum free, anti-smell stick is actually amazing. I'll be ordering one to check it out. It's too intriguing not to.
If you are heavily craving pumpkin spice and can't get your hands on one of these items or to Starbucks fast enough, here's a great idea to quickly fill your house with the scrumptious smell with items you most likely already have in your cabinet.