Dad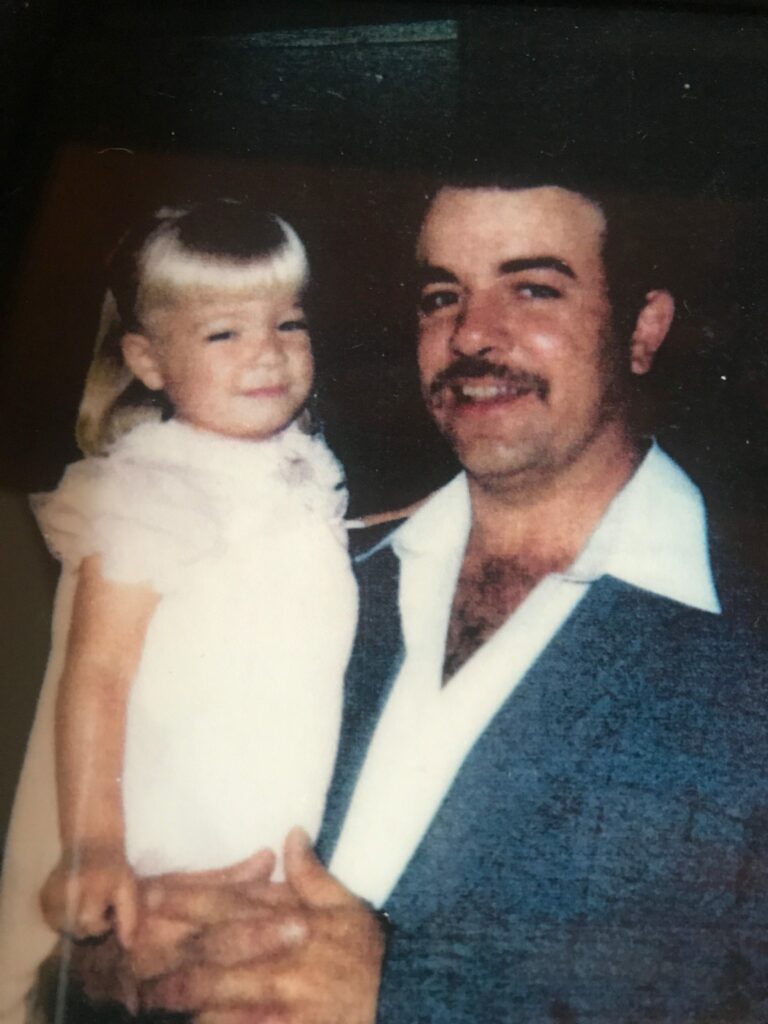 You would think that the first memory that would come up for me about my father on this Father's Day would be about all the music that my dad and I made together, the tour bus from city to city, the recording studio. But the memory that hits me today is that my dad used to coach my softball team. My dad was great at it and he taught me well. He embraced all sides of me, including my girly side, but when it came to softball, I was going to get down and dirty and damn well know how to hold my own when we play coed softball with the boys.As he would say it he taught me how not to "throw Iike a girl." I have to say, I was really good at softball. I was a kick ass short stop and 3rd basewoman.
After the game we would go to 7/11 and he would buy me a Coca Cola Slurpee, Big League Chew bubble gum and some Beef Jerkey that came in a can that looked like snuff. He dipped, which I thought was disgusting, but for some reason I still wanted to be like him with my own can of beef jerkey Skoal. That's when dad would tell me that that I could be anything I wanted to be in life. He instilled me a drive that I could hit a ball, run a base, slide to home plate better than anyone if that's what I wanted.
That all took place from age 6 to 11. I knew I wanted to sing and that I wanted to play ball.
One deciding game came about that would make a change in my life for good. At 11 a girl named LeAnne ( true!) of all things came up to bat and hit a line drive straight down third base and it was coming full throttle toward my throat. I popped my glove up, catching the ball before it could annihilated my larynx. It was such a hard hit that I couldn't hold on to the ball after I caught it and I dropped it, my hand stinging like it had been bitten by a thousand fire ants. I took my glove off and I had a red imprint of the ball in the palm of my hand. Thank God I had fast reflexes or I could have been paralyzed. My dad ran over to me, grabbed me by both shoulders, picked me up and carried me to the dugout, he set me down on the bench and looked me deep in the eyes and said "that's the end of that." It broke my heart, I'm sure it broke his too. This was the same year I had signed my record deal with Curb. Literally two weeks earlier. Blue would come out a year later.
Even after all the memories I can recall of him and I together at award shows and platinum record celebrations, our days of softball are still my all time favorite.
Happy Father's Day daddy!
Ted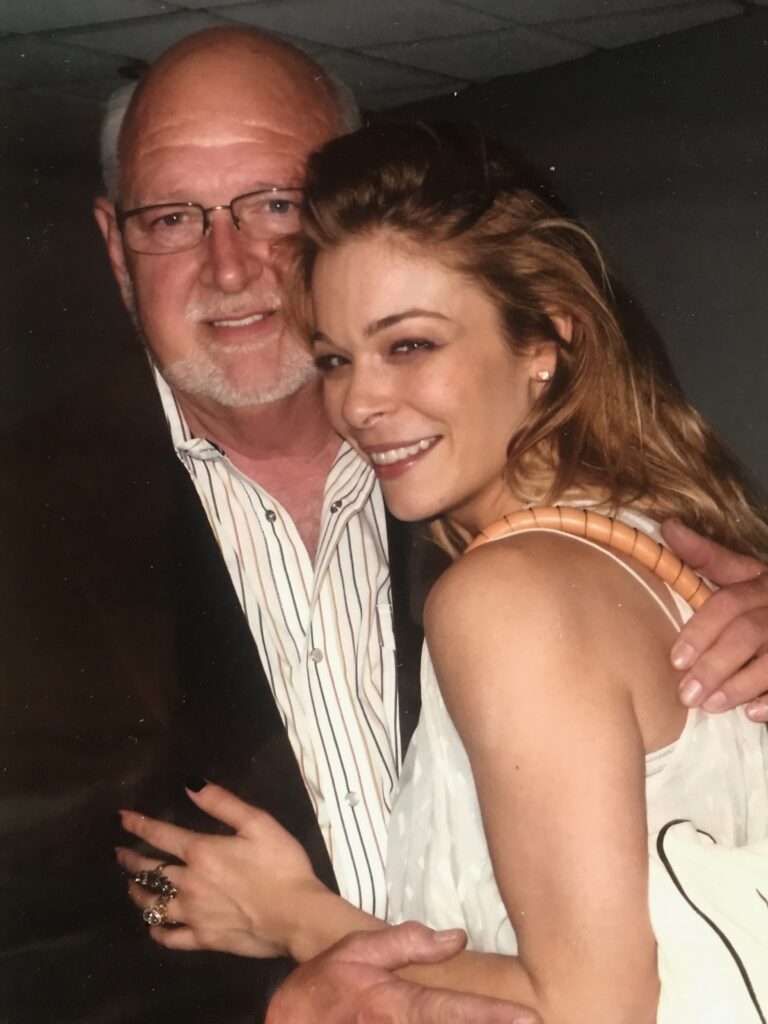 I have known Ted, my stepdad since I was 7. He and his first wife were my pseudo uncle and aunt. They came to a show I sang at every Saturday night and got to know my family and me very well. I always loved hanging out at he and his wife's house. They had an all white living room that his wife wanted to remain immaculate. See, they didn't have any children. If you have kids, you know white furniture, white carpet, white anything is a no no. I guess they never expected me to show up and bring out the kid in Ted. We would have silly string wars, tearing through their all white house, string hanging from everywhere. She would get so mad at us. That was the beautiful thing about Ted and my relationship, where everyone else in my life expected so much "adulting" from me, he just let me play and be the kid I was.
Ted married my mom when I was 17 and I gained the best stepdad anyone could hope for. Guess it would be called divine intervention that I would end up being his step daughter. He is the most level headed and real human being to me. We can talk about anything together. No judgements. No filters. We can just be together 100%. I'm so grateful to have such a beautiful, playful spirit in my life that I get to call dad.
Eddie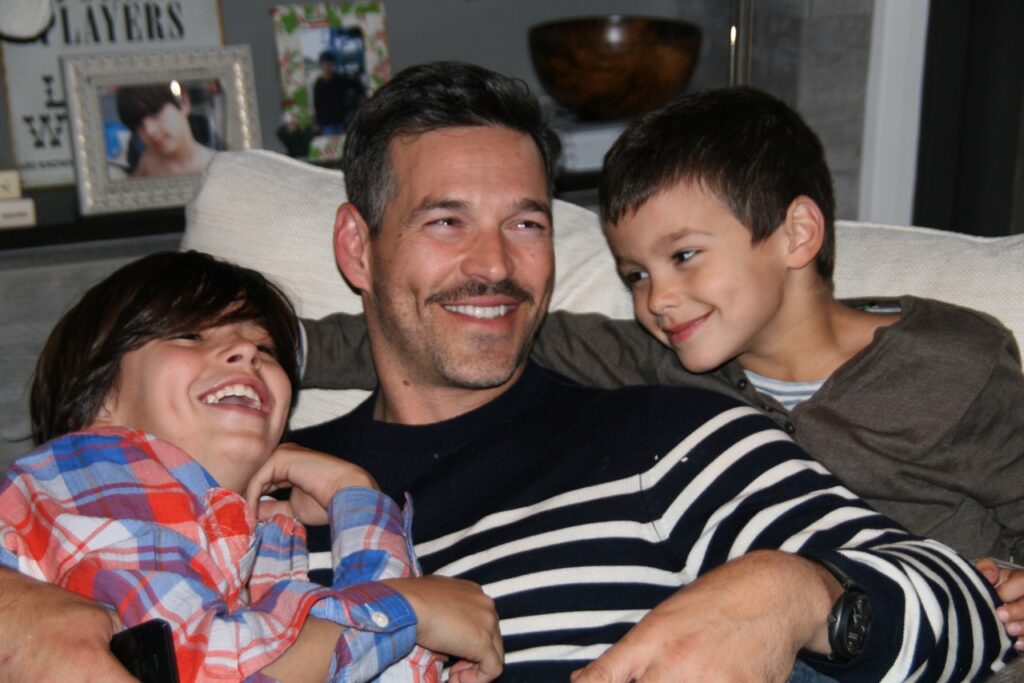 I'm always in awe of the LovE between my husband and his boys. I get to experience him guide, protect, nurture, play, cuddle and LovE my stepsons from the depths of his soul. As a woman who has yet to have biological children with the man she LovEs, it excites me and gives me a great sense of peace to know the kind of father he will be to our child. Which seems to be a hot topic. So hot that the boys this past week at dinner were inquiring about when we were going to "have a kid?" I must say, that kind of acceptance and desire from those 2 little souls made our hearts burst, sweetly welcoming the idea and giving Eddie and me a bit of a nudge to get on it.
Eddie's LovE for his children is boundless and never ending. A heart so vast that he would make a great dad not only to his biological children, but to any child, one of his many gifts. His LovE is one every child always dreams of growing up amongst. I am so proud of my husband and the father he chooses to show up as on a daily basis. Watching him mold their world into a safe haven of joy and providing them with a solid foundation of healthy boundaries and deep connection makes my heart flood with great appreciation and true LovE. Everyone should be so lucky!
Happy Father's Day to all the wonderful men who extend their hearts to our children and help them grow into beautiful, intelligent, soulful men and women.