I have never really been an avid reader, nothing could hold my attention long enough. My mind would eventually wander off to my latest worry and I'd find myself having to reread paragraphs over and over again. That all changed suddenly about two years ago. It changed so suddenly that it baffled me and I spent several days trying to figure out what had rewired in my skull. Suddenly, it clicked…meditation. Meditation had slowed my mind down enough to allow me to focus and truly be in the moment.
About six months after beginning this journey of healing and self exploration, I found myself face planted in book after book. I don't remember exactly which book first put it's hooks in me, but I was thirsting for knowledge and the right book seemed to always fall into my lap at the right time to help me continue down my ever expanding journey.
I LovE reading these days and if there's a new age, self help, spiritual something, chances are I've read it. There are so many books that have changed my life and lifted my consciousness that I would like to recommend and help spread their LovE and light. They have opened my eyes and my heart to who we all really are, connected me with spirit, helped me be mindful and much more grounded in the now and have supported my expanding awakening and awareness. These are a MUST READ for any of you who are seekers and have a feeling there's something else to being here on this big, round, spinning ball of matter.
By Eckhart Tolle

By Eckhart Tolle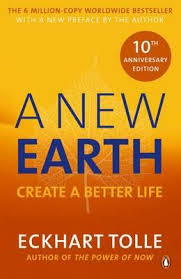 By Caroline Myss
By Michael A. Singer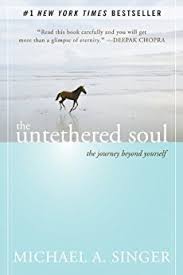 Soul of EverLe tip- read the Eckhart Tolle books in the order they are listed.
Happy reading sweet souls!
En-joy