I am a HUGE lover of candles! Something about the warm, amber glow and a beautiful fragrance soothes my soul. One of the first things I do every morning when I am at home is light our favorite candles. We ease into the morning with candlelight and sunshine streaming through the windows. I find it much more peaceful than turning on every light in the house, and an added bonus for saving electricity.
Candles illuminate our days and nights, they add joy to our lives. I must confess, my LovE for candles runs so deep that I have turned a small hall closet into a "candle closet." I know, a bit over the top, but I never half ass anything. 😋 I don't leave home without them either. When I travel, I make sure I pack my favorites, so I can make any hotel room or dressing room a whole lot cozier.
Candles can ground us, become a part of our self care and soothing rituals. The flame, a great reminder of our inner fire. Below, I share with you some of my favorite brands, scents and a few accessories that come in handy.
Dyptique
Roses Like strolling through a rose garden
Baies The combination of berries and Bulgarian roses is heavenly.
Feu de Bois Invokes a wood fire on a winters day, a very unique experience
P.S. Dyptique uses only natural scents when composing fragrances, resulting in the most pure and natural scents.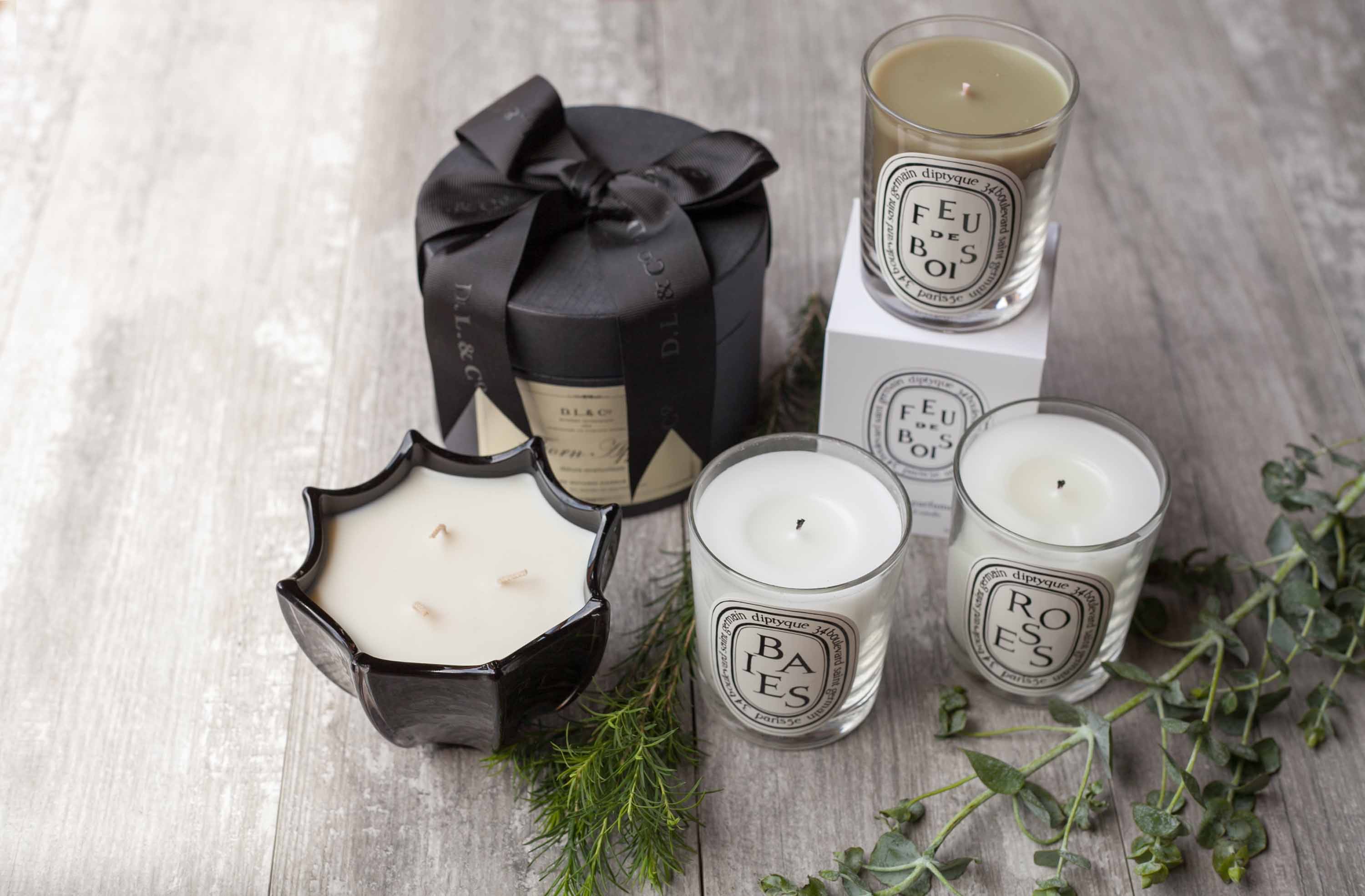 P. F. Candle Company
Amber and Moss With notes of moss, amber, lavender, sage, orange and musk you'll be transported and grounded in a lovely, damp wooden forest in no time.
P.S. P.F. candles are made in Los Angeles, CA with domestically grown soy wax, cotton wicks and fine fragrance oils.
Paddywax
Tobacco and Patchouli Apothecary Candle It's intoxicating! AND I LovE the apothecary bottle.
P.S. Paddywax candles are made in Nashville, TN with soy wax and cotton wicks.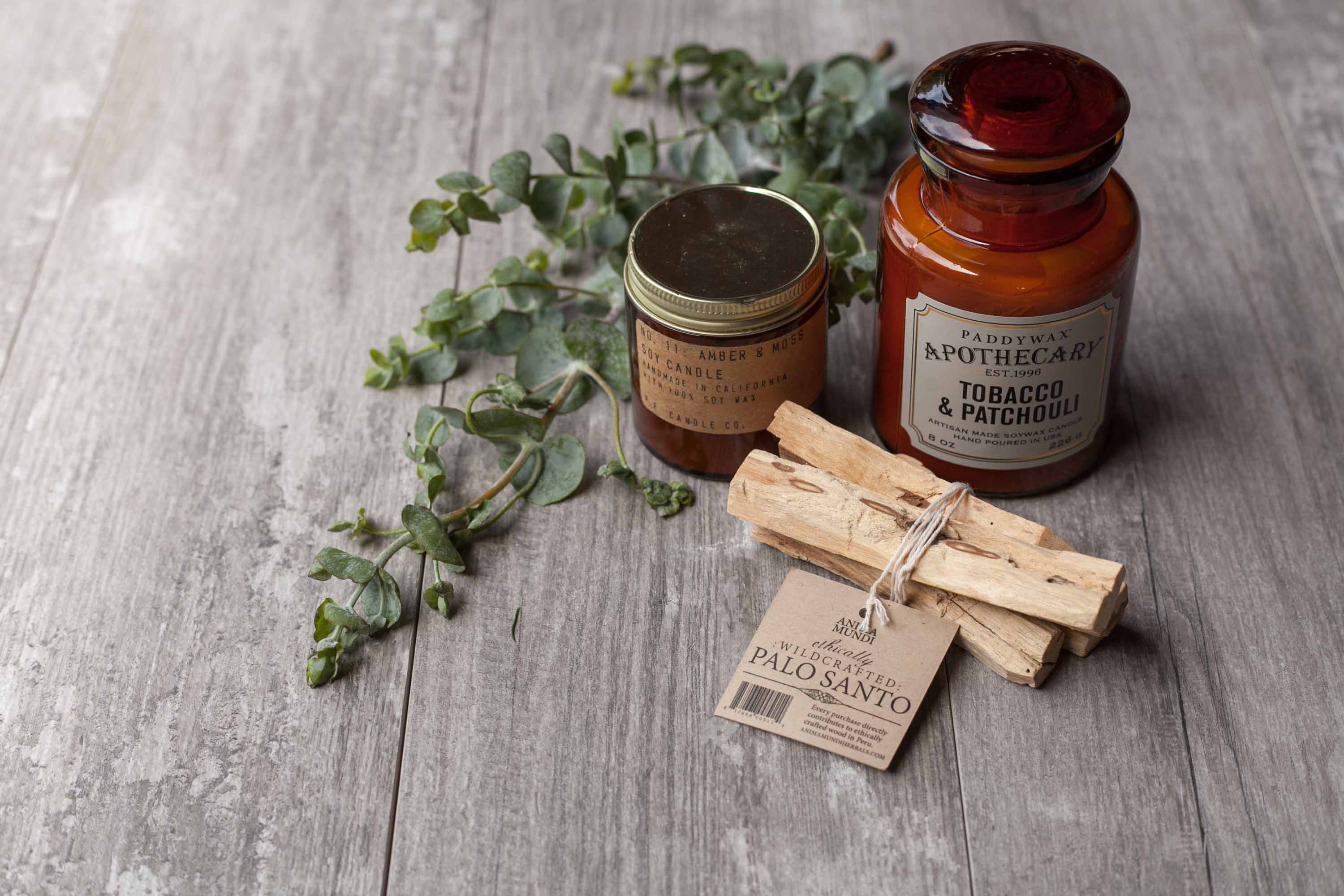 D.L. & Co.
Thorn Apple Candle Reminds me of a crisp Fall day. It's delicious and heart warming.
Jonathan Adler
Hashish Ceramic Candle Sounds a bit strange, I know, but black currant, green apple, wormwood, patchouli and moss make for an earthy, unique fragrance that is one of my all time favorites. Plus, after the candle has burned, the ceramic container is a keeper.
It's very important to always trim the wicks of your candles. It helps the candle light faster and burn cleaner. Of course, you can always trim with a regular pair of scissors, but I LovE a good wick trimmer. It keeps the burned wick from falling back into the candle.
Wickman Candle Wick Trimmer
A good lighter is always a great call. I LovE a lighter with a long, flexible neck. Skip the normal Bic lighter for setting your candles a glow. Once the candle gets about half way it's easy to burn yourself reaching into the container to light it, and we don't want that!

Zippo Flex Neck Utility Lighter
My favorite place to shop for candles is online at candledelirium.com
And a little reminder on candle safety… Always trim your wick to 1/4″ before each lighting. Do not burn for more than 4 hours at a time. Never leave a candle burning unattended.
Enjoy!