Let's talk snacks, shall we?! I don't know about you, but I must have a snack in my bag or in my car at all times. It's the well planned Virgo in me. Sometimes, it can be a challenge to find a snack that's delicious and healthy, especially if it comes in a bag. However, I have found a few yummy goodies that I have been crushing on recently. Now that school is back in session, I am sure lots of lunches are being made on the daily and healthy snacks are in high demand. So, whether you are packing these for yourself of your mini one, they are sure to delight! In-Joy!

Trader Joe's Roasted Plantain Chips
These work well with guacamole or on their own. They aren't sweet, which makes them incredibly versatile.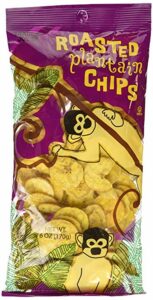 (organic, vegan, gluten free, no added sugar)
You won't be able to put these down! They are my go to when I have a sugar craving, especially the chipotle lime flavor. It's just the right amount of sweet and spice.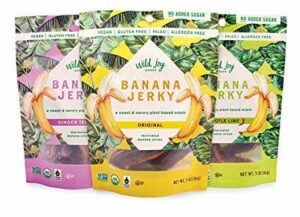 Milton's Craft Bakers Crispy Sea Salt Baked Crackers

(gluten free)
These crispy crackers are a simple, delicious snack.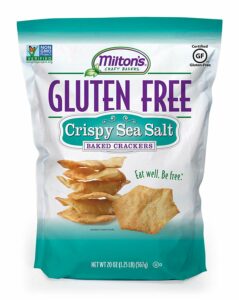 (gluten free, nothing artificial)
These little guys are perfectly seasoned with the addition of probiotics. My favorite is the Habanero Balsamic flavor, but honestly, they are all heavenly.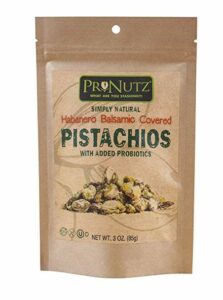 Eda-Zen Cruncha Ma-Me Edamame Veggie Snack

(100% natural ingredients, gluten free, non gmo)
High in protein and fiber, this freeze dried edamame is a perfect snack.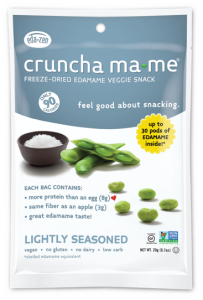 (gluten free, paleo, vegan, non gmo)
Just a touch of sweet and gloriously crunchy, you'll LovE these coconut chips!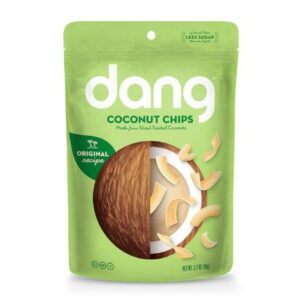 (over 65 % fair trade ingredients, non gmo)
Chocolate craving? These will satisfy! My favorite are the chocolate almond.