I've racked up a few airline and tour bus miles traveling the world over the past 21 years. I pretty much have traveling down to a science. Whether you're a seasoned traveler or an occasional jet setter, my top 5 travel tips might just help you enjoy a smoother ride next time.
Roll with it! ✈️
Traveling can be stressful. Don't add to it! You can't control Mother Nature , the airline losing your bag, a flat tire or any unpleasant people you encounter, but you can roll with whatever comes your way. I always figure God/The Universe, or however you refer to a higher power knows best. When there are hiccups in our plans,we can adopt the mindset of "I trust the universe." I've also learned to make sure I pack my sense of humor. When things go wrong, find the humor in the situation. Trust me, it's there, even if it's your bitchy attitude that suddenly slips out or in my case tripping over my own feet. All I'm saying is try to create a pleasant experience for yourself. Everything pleasant or unpleasant begins in the mind. Stressing and worrying gets us nowhere.
Food and Water ✈️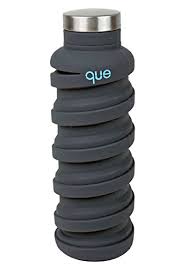 Speaking of stressing, I DO have a bit of a freak out if I don't have a bottle of water with me on a plane. I have encountered situations before where the airline I am on has RUN OUT of drinking water. Then, you get to where you're going and they make you sit on the tarmac for almost 2 hours where you end up feeling like a parched unicorn in captivity.
It's so important to stay hydrated while up in the big blue sky. Air cabin humidity is only 5-10%, it is less than the Sahara Desert! In order to stay properly hydrated you need at least 8 oz. of water for every hour you are in the air. Dehydration can cause a multitude of health issues; headaches, rapid heart rate, dizziness, dry skin, lips and eyes and constipation just to name a few. It also exaggerates jet lag. If you want to save a few bucks and also lessen the amount of plastic in our landfills, bring along a refillable bottle. Most airports are now equipped with refilling stations that offer unfiltered water.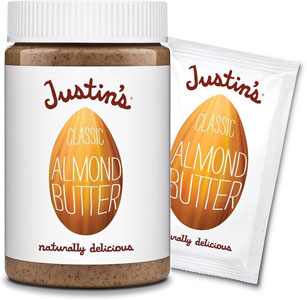 Also, pack a healthy snack or two. You never know what's in the mystery airplane food. I don't depend on it. I carry a small cooler with me filled with fresh turkey, berries, a banana 🍌 and little packets of peanut or almond butter to keep me satisfied. This way I don't have to eat something that's 5,000 MG of sodium and full of fake stuff I can't pronounce. Also, if traveling with kiddos, every mom knows, you will hear "I'm hungry" a zillion times on the way to your destination, so it's important to be locked and loaded with an arsenal of healthy eats. The moral of the story…water and snacks, don't leave home without them.
Get Cozy ✈️
Pack a few things in your carry-on that can keep you entertained and bring you a bit of peace at any moment.
I love to travel with a favorite essential oil, a good book on my iPad, my Beats, good lip balm, hand cream, moisturizing eye drops, a cozy sweatshirt and a moonstone for travel protection.
Check out this blog by my friends at "Energy Muse" to get the scoop on all your crystal travel needs.
Do some research ✈️
Check out your destination ahead of time so you can have a sense of your bearings. I love to look for good, healthy eats, yoga classes, a gym, a grocery store and the nearest pharmacy. It's always fun to find a beautiful park or walking route too. It's a great way to get some fresh air and explore your destination.
Your Carry-On ✈️
It's never a bad idea to pack an easy outfit in your carry- on, for you and your kiddos, just in case your luggage gets lost or spillage of any kind. I do this especially if I have a connection.
When I'm headed to a beach vacation, I make sure I carry a bathing suit on me too. I'm not wasting time getting to the sun and sand! Also, if you take medicine never pack it in your checked bag. Always keep it on you.
En-joy your summer travels!