Here at Soul Of EverLe, the holidays our are favorite time of year! Giving gifts to those we LovE and appreciate that are meaningful, useful and that give back fills our… well, soul. The SOE team and I have curated gift lists for everyone on YOUR 2018 holiday gifting list. We hope these help warm hearts and bring lots of smiles to faces, including your's. Because, when we give, we receive! Much joy and LovE to you all this holiday season. We LovE you!
GIFTS FOR WOMEN
I LovE this body oil so much that I had to put it on our gift list yet again this year! It's incredibly luxurious and totally customized to your lucky receiver. Even my husband is now a fan and has his own. It's worth the splurge for someone special… or for your special self!
Cozy, cute slipper Sox… need I say more?! Your mom, sister, aunt, bff will all thank you for these!
This stone diffuser is a beautiful way to scent any space with someone's favorite essential oils. It's one of the only ones I have found that really adds style to the room, along with creating a heavenly scented sanctuary.
For the mystic in your life! Rebecca Campbell's Oracle Cards will stir your soul. And the artwork is beautifully feminine and stunning.
Acoustic Sheep Sleep Wireless Bluetooth Headphones
These are amazing for anyone listening to a meditation as they fall asleep, or music, or affirmations… whatever floats their boat. They are super comfortable to fall asleep in. No need to worry about the discomfort of having to remove your headphones in the middle of the night, after you're already cozy and off in dream land.
Wild Sage Mala Bead making kit
A gift for the crafty soul in your life. This mala is personally hand beaded by your gift recipient and infused with their own mantra and intention.
My favorite stylish workout gear! This jacket is pure heaven and the perfect gift for your super stylish friend.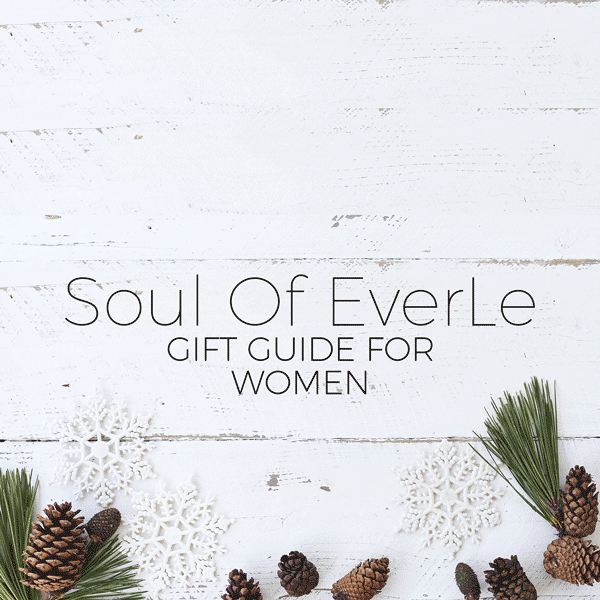 GIFTS FOR MEN
Nimble 10 Day Portable Charger 🔌
Made from recycled plastic and infinitely recycled aluminum, this portable charger is uber fast, allows up to 4 devices to be charged simultaneously and works with iPhone, Samsung, Android, and other devices including Nintendo Switch. For anyone who's always on the go and must stay connect, this is a fantastic gift.
Kleen Kanteen 64 oz brushes stainless steel insulated growler
This stainless steel, double wall vacuumed sealed growler keeps liquids hot for up to 30 hours and cold for up to 100 hours! It's stylish, durable and environmentally friendly. What guy wouldn't love one?!
A soft, cozy sweater made of sustainable, natural fibers from yarn shorn from alpacas indigenous to Peru, makes this the perfect cold weather essential and a great gift for any super stylish man in your life.
Burton Wheelie Flight Deck Travel Bag
In my opinion, Burton makes the best luggage. I should know a bit about great luggage. I spend more than half my life on the road. Their bags are rugged, engendered with a volume enhancing stretch cram zone and come with a lifetime warranty.
A heirloom quality bag any man would cherish and keep forever. Perfect for the handy man in your life for carrying his tools and essentials.
Triple Aught Design Shag Master Hoodie
This well insulated hoodie keeps the one you LovE warm on the coldest of days. Someone will thank you for one of the coziest pieces of clothing they've ever slipped on their body.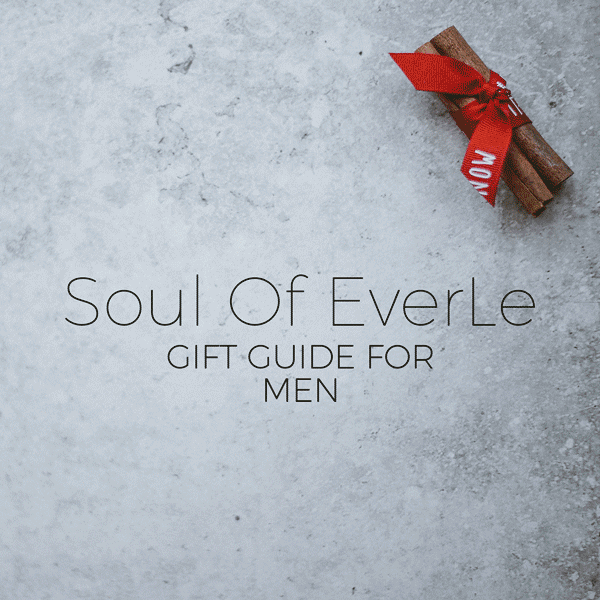 GIFTS FOR LITTLE ONES AND TEENS
XL Stuffed Animal Storage Bean Bag Chair
The Mylola Kids stuffed animal, toy storage bean bag is made from 12oz cotton canvas a thick and premium quality material that's incredibly durable. Not only does it help your child keep their room organized and less cluttered, it acts as a super comfortable space for them to relax while reading books or playing games.
With the included fully washable colored fabric markers, kiddos can take pen to pillow, color the world's wonders, rest their head on their art, and dream all night of amazing distant lands. When laundered, the ink washes out, leaving a fresh canvas for the little artist.
A small and easy to place multiroom, retro designed stereo speaker. With great dynamics and deep bass the Addon C5 speaker gives off a much bigger sound than it looks. Any teen would be over the moon!
Sleeper Hero is a kids new bff and nighttime protector, here to fend off scary dreams, comfort restless kids, and save the night. Developed by sisters Anna Richardson and Meggie Hunley after struggling with their own children waking in the night, this lovable plush and its accompanying bedtime tale—which follows a kid who finally finds his way to dreamland—will be a child's instant favorite! The soft, cuddly doll can be programmed to shine a red light to signal bedtime and a green light to say "rise and shine!"
The Emily & Meritt Bunny Ear Easel Phone + Tablet Holders
Prop up a phone or tablet in fashion with this playful, big bunny eared easel, finished in gold. Designed exclusively for PBteen by celebrity stylists and fashion designers Emily Current and Meritt Elliott, it captures their classic and rebellious aesthetic. Perfect for the tech loving, stylish teen in your world.
Ban-do Back Me Up Mobile Charger
Durable and super cute! Designed to charge devices up to 3 hours.

GIFTS FOR FURRY FRIENDS
Jake's Healthy Hound Gingerbread cookies 🍪
Healthy, yummy treats for your furry friend.
Jax and Bones Dog Toys (give back)
Some doggy will thank you and have a blast with these nontoxic toys. Plus, 10% of the proceeds go to animal rescue and welfare groups.
Uncommon Goods Catnip Fortune Cookies
These adorable felt and fleece toys are filled with farm fresh, organic catnip and feature a cat themed fortune. Any kitty would go crazy for these.
The Natural Pet Company Cat Toy Collection Gift Box
A box of cat filled fun, filled with all natural wood, sisal, elastic and feathers toys. They won't know where to begin.
Cutest sweater ever award goes to… perfect for kitties and doggies!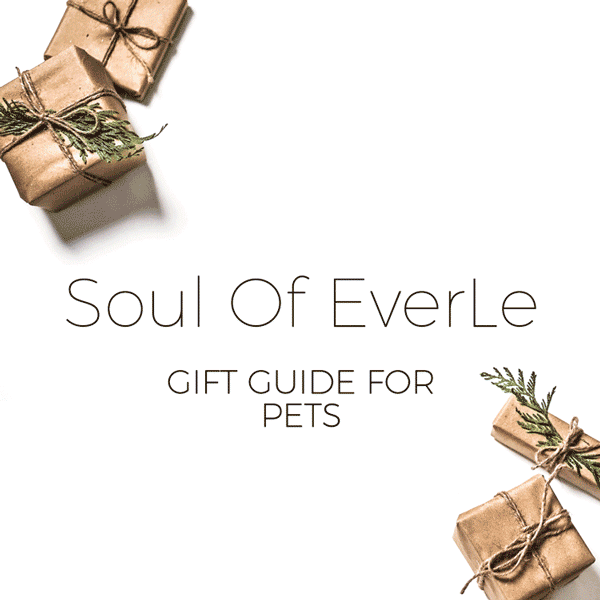 STOCKING STUFFERS
For the wine LovEr who also appreciates a bright smile
Aluminum, paraben and sulfate free deodorant that keeps both, ladies and gents fresh all day long! SOE favorite scent – Coconut and Vanilla
100% natural essential oil Palo Santo body soap. Palo Santo is believed to ward off bad energy and calm and cleanse the body and mind.
Cheeky and much needed for a good energy cleanse.
Clean, fresh and nonsticky, it smells of yummy citrus and woodsy notes.
These mini bags made from powerful charcoal and bamboo keep your work space, car or even your shoes smelling pleasant.
Well Kept Screen Cleansing Towels
For clean, well kept screens on everyone's electronics
Nondrying, clear acne dots can be worn day or night over a stubborn zit and help to reduce the size in just one day.
Playfully shaped like shooting stars, these eye masks filled with Retinol, aloe and hyaluronic acid will help reduce puffiness, improve texture and build collagen in no time.
Genuine, handcrafted Copal resin in stick form from the mountains of Mexico. Use Copal to relax, cleanse and create sacred space.
Everyone one of these bath soaks is pure heaven .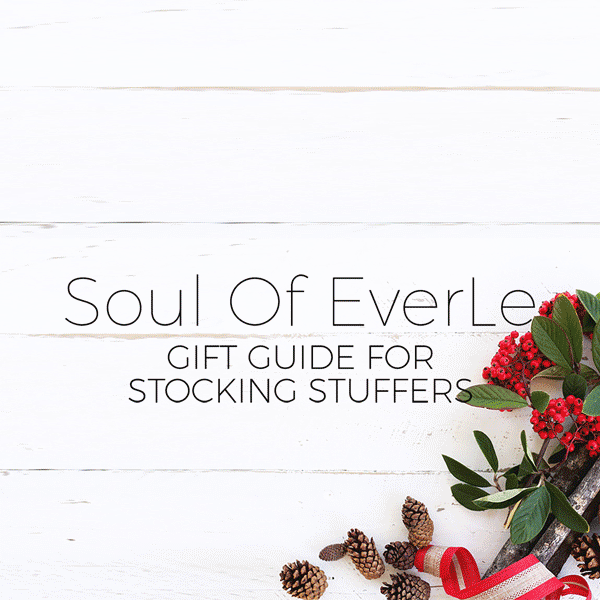 GIFTS FOR THE HOME
These circular coasters feature genuine slate that's been hand-painted in gold and finished with an extremely durable high-gloss topcoat. Their sparkle is sure to brighten up your favorite persons space!
Fill each day of the year with positivity. This beautiful box comes with 365 days worth of quotes, word of wisdom, good advice and well wishes.
Mini hanging temple bell ornaments
Made with wooden clackers and from rustic recycled metal, these dulcet-toned bells shimmer and resonate with cheerful jingles. Perfect for both seasonal and everyday décor!
This beautiful rose quartz and gold rimmed platter is created from high quality natural quartz slices, and can be used as a serving platter or a beautiful table centerpiece to bring good vibes and LovE into any home.
The New York Times has been offering up dream weekends with practical itineraries in its popular weekly "36 Hours" column for over a decade. And since 2011, starting with the publication of 36 Hours: USA & Canada, TASCHEN has been collecting these stories into best-selling books, organized continent by continent. A must for the traveler in your life!
Le Lavo Rose 31 Laundry Detergent
Petroleum-free; phosphate-free; phthalate-free; artificial color-free, this is the ultimate in luxurious laundry. 1 bottle lasts up to 32 washes and it's Rose scent comes off as warm and spicy, designed with both the masculine and feminine in mind.
For the music LovEr in your life! Music-loving artist Jeff Davis makes these bookends by hand, using two 7″ 45rpm records, bonded to a thick inner core and supported by a steel tongue that will keep your books from rocking and rolling right off the shelf. The core material, known as Trupan, is an environmentally friendly composite board made from recycled waste wood. Records used will vary.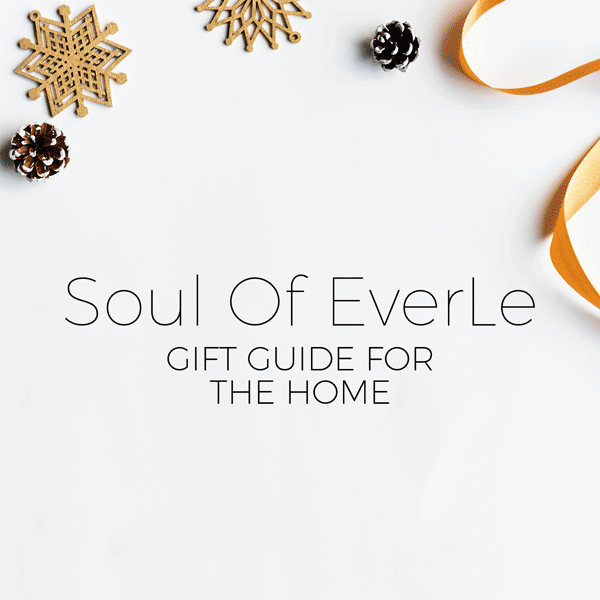 GIFTS THAT GIVE BACK
A perfect way to brighten anyone's morning with their first cup of coffee or tea, and all the proceeds from each #PIMPINJOY item currently help provide relief and financial support to the victims and families of the tragic mass shooting at Borderline in Thousand Oaks, CA.
Stylish, practical backpacks for the whole family! For every STATE bag purchased, STATE hand-delivers a backpack – packed with essential tools for success – to a local child in need, living in challenging and sometimes critical circumstances.
Give Lotto Love Lotto scratch off cards
LOTTOLOVE is the only scratch off card with social purpose. Give a lotto card and the recipient wins a charitable gift for someone in need.
One Hope is making a difference in the world one bottle of wine at a time. This specific bottle of sparkling wine helps provide one meal for a child in need per every bottle bought. One Hope supports many different charities and causes from all over the globe, so check out their website for many different types of gifts and delicious wines that will lend a hand in helping someone build a better life.
This super soft throw is hand-woven in a traditional loom with fine natural cotton. 10% of every purchase, 50% of their profits go directly to girls education programs in 4,500 villages around India, covering 8,000 schools in areas where 40% of girls leave school before completing 5th grade, leaving them vulnerable to childhood marriage, pre-teen pregnancy and domestic abuse.
An all nautical wood, Bluetooth speaker that holds up to 10 hours of battery life on a single charge. And with built in speaker phone capabilities, you'll never miss a call while jamming out to your favorite tunes. For every speaker sold, LSTN helps provide hearing aids to a person in need through Starkey Hearing Foundation.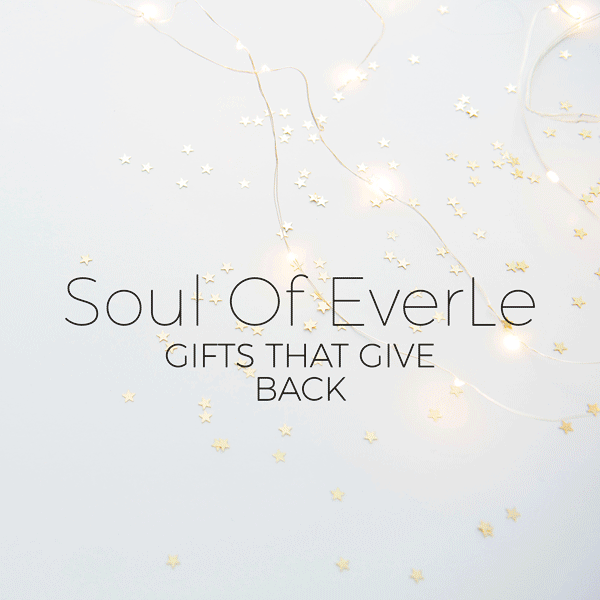 SUBSCRIPTIONS AND READINGS
ALO Yoga Move Yoga subscription
For just $20 a month your yoga LovEr recipient can practice classes of all levels, guided by the best teachers, anywhere, anytime! Give the gift of zen.
Oracle For Your Soul "Astrology Natal Energy Reading" with Lynnette Duncan
I have personally had this insightful reading with Lynnette and I highly recommend it! She's, such a kind heart who is highly intuitive and truly gifted.
Rama Yoga TV Kundalini Yoga subscription
Guru Jagat and every teacher at Rama Institute is just magic! Bring Kundalini yoga to you anytime, anywhere. You can take live classes or fit it in whenever your life allows.
Suited for beginners to deep practitioners, explore yoga kriyas, breath work and meditation classes for just $15 a month. Trust me, it's worth it! Join with a friend or family member and make it your weekly practice together. It will change your lives!
10% Happier Meditation Subscription
Get connected to some of the most clear, qualified and cool meditation teachers on the planet! With topics ranging from meditation basics to surviving daily commutes—there is something for everyone. There's new, original content added monthly and they have real life, personal meditation coaches that are at your disposal to help you along. Starting at just $49.99 for a 6 month subscription, give the gift of peace.