Veggie Stuffed Portobello Mushrooms and Kale Cesar Salad with Crispy Garbanzo Beans
My husband and I are obsessed with these stuffed mushrooms. Yet another veggie adventures score! I whipped up ours with a yummy kale cesar salad, which made for the perfect, healthy dinner. Thank you "Taste, LovE and Nourish" and "Mountain Mama Cooks" for your spectacular additions to my ever growing meatless repertoire. Let me know what you think. En-joy!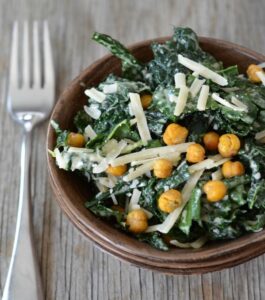 For those of you looking for a vegan cesar dressing, this one is my favorite.